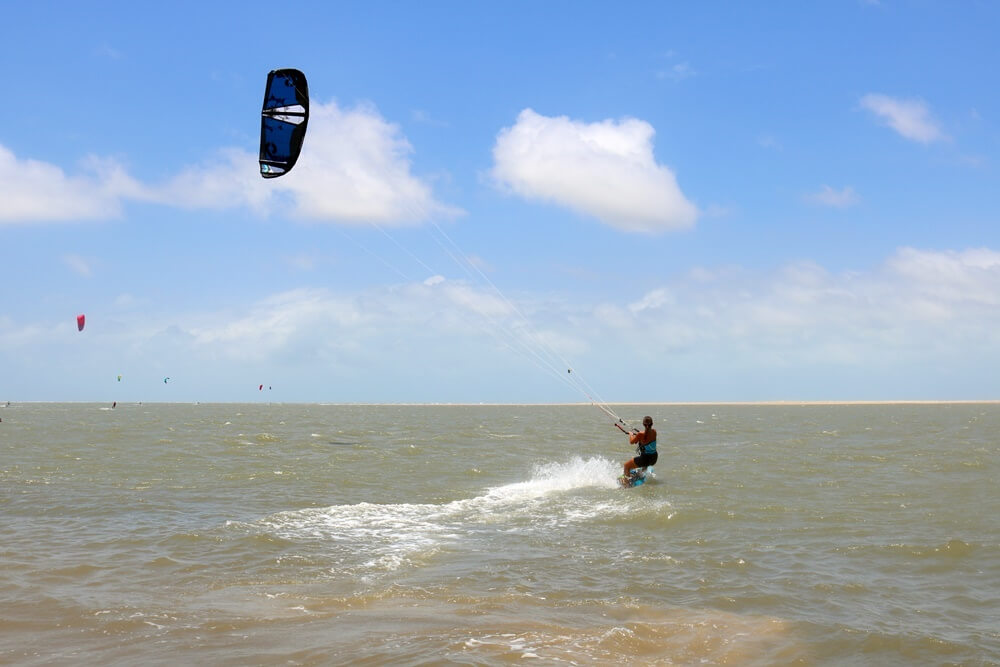 Transfer Barra Grande / Santo Amaro (Lençóis Maranhenses) (shared)
Transfers - Barra Grande
Transfer from Barra Grande to Santo Amaro, in four stages: along the road to Parnaíba to Barreirinhas, in an air-conditioned vehicle, then in a Toyota jardineira or similar to Santo Amaro.

Tour Duration
04:00 hours (approximately)

Transport Types
In air-conditioned vehicle and Toyota Jardineira or similar
What is Included
Luggage limit of 10kg per person.
Not Included
Food and Beverages.
Description
Departure from Barra Grande towards Santo Amaro by transfer (done in four stages) along the road to Parnaíba (Delta do Parnaíba), and then to Barreirinhas (Lençóis Maranhenses), in an air-conditioned vehicle (car, 4×4, van, micro – buses and buses, according to the number of people) to the support point. Following a Toyota jardiniere or similar until Santo Amaro.
Frequency: Tuesday and Thursday.
Departure: Between 07:00 and 07:30 hours approximately.
Highlights
Visited Places
Praia de Barra Grande, Cajueiro da Praia - PI
Santo Amaro - MA (Lençóis Maranhenses)
Comments
CHILDREN'S GRATUITY: Children up to 2 (two) years in their arms do not pay. From 3 (three) years the payment is in full.
Boarding and disembarking in inns, hotels and hostels, located in the urban perimeter.
0
General conditions
1 - Each service and schedule is reconfirmed the night before its execution, it is of crucial importance that customers correctly inform their boarding locations and are at the reception of them, already packed, and with check in carried out. Rota Combo Turismo Ltda safeguards the right not to embark passengers who do not comply with this determination, thus safeguarding the good performance of the group as a whole.
2 - Baggage limits of up to 10 kg per person must be strictly respected, and excess luggage may even be unloaded. If you have more than 10 kg, consult us (or your travel agent) about the additional payment.
3 - For land transfers, can be used: car, 4x4, van, minibus and bus (all with air conditioning), according to the number of people expected
4 - On days when there are shared transfers departing from Parnaíba, departures will be between 05:30 and 06:30 in the morning approximately, and from Barra Grande between 06:00 and 07:00 in the morning approximately, with the possibility of not having breakfast. morning.
5 - When the shared transfer arrives at any destination, the group will go directly to the food point, support point or the final destination, either as a means of accommodation or as a tour, under the sole and exclusive decision of Rota Combo Turismo Ltda, which it is absolutely guided by the criteria of safeguarding logistics, and thus providing greater comfort to the group as a whole, to the detriment of the individual interest of each traveler.
Access the complete general conditions here: https://rotacombo.com/condicao-geral/